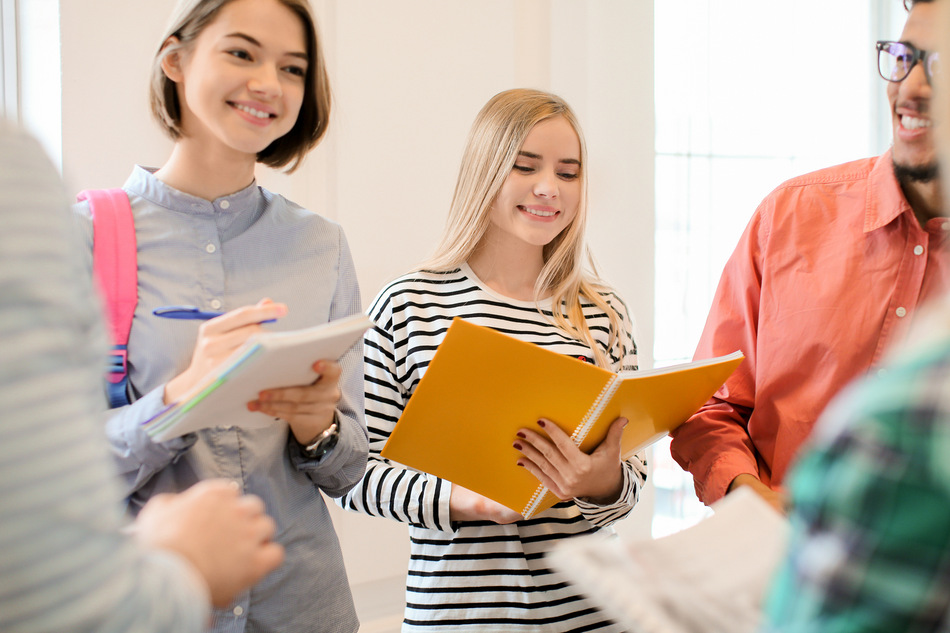 English is the most widespread language the world has ever seen, bringing together hundreds of millions of people worldwide. Proficiency in English is a core competence in the globalized world, opening doors to areas as diverse as art and culture, science and scholarship, commerce and technology.
We offer flexible BA, MA and PhD programmes in English Studies where you're free to choose from dozens of elective courses in a number of areas including Linguistics, Translation, Cultural Studies, Teaching of English as a Foreign Language (TEFL) and British and American Literature. We go far beyond Shakespeare 101, American History or grammar drills - you will explore topics in modern literature (including fantasy literature) and translation studies, discover history and dialects of English, learn about innovative language teaching methods and debate the problems of the modern English-speaking world.
---
Check out our Facebook fanpage where we share interesting content related to English-speaking literatures and cultures.
---
You will study in Warsaw, a rising star on the European Union's urban scene. With close to two million inhabitants and a rapid rate of economic growth, Warsaw is by far the most vibrant and dynamic city in Central and Eastern Europe. The region around Warsaw, called Mazovia (Mazowsze in Polish), is Chopin country: it's flat and very green, with majestic trees and meandering rivers - perfect for cycling and walks. Check out the promotional video below to see if this corner of the world might appeal to you.
The Institute of English Studies is located in the heart of Warsaw in a classy area with an excellent public transportation system and brimming with cafes, parks, historic buildings and other tourist attractions.
Join our English Studies programme in Poland's capital city and unlock endless possibilities!
By choosing to study with us you are joining a successful institution ranked in the QS World University Ranking. The Quaquarelli Symmonds World University Ranking (QS) is a leading and highly influential global academic ranking which evaluates over 10,000 programmes offered by nearly 3,000 universities worldwide. The University of Warsaw has seven programmes ranked in the Top 200, more than any other Polish university. We are proud to point out that our Institute's English Studies programme is one of the University's highest-ranked programmes.
As the largest Institute in our University's Faculty of Modern Languages we are also proud to have played our role in the University of Warsaw being ranked first in Poland's most reliable and respected academic ranking list - here's a link to the current ranking table for Modern Languages and Linguistics programmes in Poland.
---
Check out our standing in the Quaquarelli Symmonds World University Ranking (QS) here.
---
Join our highly motivated student body and enjoy a variety of extracurricular activities and interest groups meeting to discuss film, literature, culture and history. The Cheerful Hamlets, our own English-language theatre group, have produced a number of plays since 1996 - check out their Youtube channel.
We have two translation groups (Book to World, an experimental outfit where students produce and market actual books, and Translate It! - a group of people with an interest in Translation Studies).
Our students have created a number of literature clubs to discuss special interests including fantasy literature, medieval texts, and graphic novels. The British Section and The American Section meet to discuss culture and film, and undergraduates with a linguistic bent have formed a group called Linguists in the Making.
Our interest groups are run by students, and there are new ones every year. If you are passionate about sharing your interests with others just put up some posters and start your own interest group!
---
Click here to sign up for a free newsletter with language learning tips and admissions-related information.
---
The Institute of English Studies is part of the University of Warsaw, Poland's flagship university. We have more than one hundred academic staff who explore a stimulating mix of English-speaking literatures and cultures. Our courses are developed and taught by respected specialists in their fields. With a few necessary exceptions (such as practical translation classes) all our courses are taught exclusively in English.
Our academic staff and doctoral candidates are involved in interesting research projects and present their results at international conferences and in academic books and journals.
---
Click here for biographical notes containing the achievements and research interests of our staff.
---
We look forward to meeting you. Check out our admissions procedures or have a look at our freshman orientation booklet to find out more (click the image below). Join us and share our passion for this unique and fascinating language!
We hope to see you soon!
Click the image above to check out our freshman orientation booklet containing info about studying with us and student life in Warsaw in general.