---
Folio #7 - Call for papers
Have you ever considered having your work published in an academic students' journal? If so, now is the perfect moment!
The Folio editorial team invites you to contribute to this year's issue. We are looking for your best works written this or the previous semester. The deadline is February 27, 2022.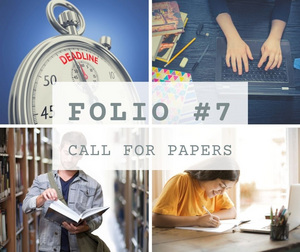 General announcements: registration/exams
The updated document lists all tests and exams to be held online in the upcoming exam session.
Ambasada U.S.A. i American Film Festival serdecznie zapraszają na wirtualne spotkanie z cyklu "Exploring American Cinema", z Kelley Kali i Angelique Molina, reżyserkami, scenarzystkami i producentkami nagrodzonego filmu I'm Fine (Thanks for Asking).
General announcements: students
Vaccines for UW students, registration and guidelines.
General announcements: stipends
e would like to invite IES students interested in the Erasmus programme to an information meeting on Thursday, January…
In this episode of IESP Bartosz Lutostański talks with Agnieszka Piskorska about how the new, digital media technologies are affecting the way we communicate these days. We discuss photography, humour, language modalities and many other thrilling things. Tune right in!
Starting from 10 January, classes are moving back on-site.
A research team at the Institute of Applied Linguistics are running an important study of how students' individual…
General announcements: registration/exams
Registration for 1st year will begin on 19.12.21
Registrations for 2nd and 3rd year will begin on 18.12.21
In the latest episode of IESP Bartosz Lutostański talks with Dorota Babilas on the recent representations of the British monarchy.