---
The celebrations will be accompanied by a series of lectures and events at the Institute of English Studies in room 0.410.
Check the complete program here.
Easter is coming! And for this occasion, we want to invite you to participate in the first-ever English Studies Easter Egg Contest (ESEEC).
General announcements: registration/exams
Language courses for international students
International scholars partake in a 9-part seminar series devoted to psalms. The event is free and open to all, but registration is required. Once registered, you will be sent an email with an invitation to the Zoom link for each session.
Folio, Call for Papers
Folio, our academic students' journal, invites you to contribute to this year's issue. We are looking for your best works written this or the previous semester. The deadline is February 28, 2023.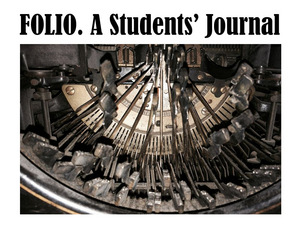 General announcements: internships
General announcements: students
Fulbright Poland is hiring interns at the Commission.
General announcements: internships
General announcements: students
Blue Book traineeship programme at the European Commission. Application deadline 31st January.
The New Zealand Studies Association (NZSA) is pleased to announce its first graduate awards for conference attendance. The main purpose of NZSA is to stimulate, promote and co-ordinate interest in New Zealand and Pacific Studies. The Association also aims to advance scholarship and the study and teaching of the diversity of approaches and subjects within these fields.
W czwartek 22 grudnia 2022 r. KJD Wydziału Neofilologii ogłasza godziny dziekańskie od godz. 13:00.